Kores Easy Cut 852 Paper Shredder
880919 HSN:8472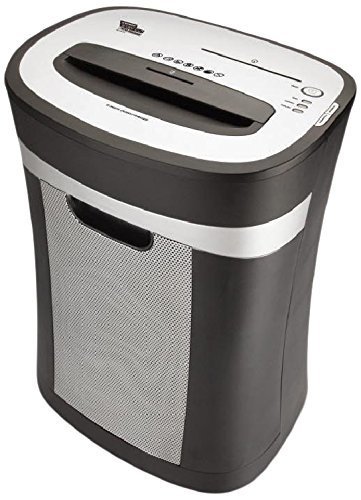 Product description
Since we are not a paperless society , the threat of identity theft is real. Therefore , the Kores cross cut paper shredders allow people to obliterate sensitive information. It is much better in comparison to the strip shredder in protecting your information from average identity thieves and criminals. A single sheet of paper flies through the feed chute into a generous 34L bin When it comes to the looks It's multicoloured body gives a tinge of fun to your workplace , lightening your mood. Easy to use usefull and a handy machine at an affordable price.
An advertently designed cross cut paper shredder which easily converts paper into small pieces of confetti.

It has a P4 level of security ensuring the safety of your documents.

Each of it's shred cycle is of 40 minutes.

Shreds 15 sheets papers at once.

It is easy to use and exceptionally quiet during operation.

A heavy duty paper shredder with an overload/overheat protection.

It has a multicoloured body with a standby LED light.
It has an enormous bin capacity of 28L with a full indicator.

Caster wheels helps in moving it easily as per your convinience.

It has a seperate slot for CDs , and it shreds credit cars , paper clips etc along with the papers.
UPC, GTIN, EAN No.:8902635522587
Product:New
Generic Name:Paper Shredder
Model no.:852
Warranty:1 year manufacturer warranty
:10% off Coupon Code: X35BEXB9